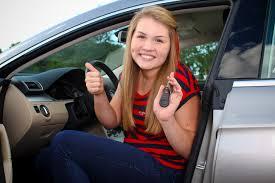 As your child prepares to go back-to-school, are they prepared for the roads in Mukwonago?
New young drivers go to driving school to learn the basic rules of the road. Driver's ed covers road signs, Wisconsin law, and how to drive a vehicle… but what about car maintenance?
Too often, the young drivers on the roads don't fully understand the machine they are driving. Vehicles require routine maintenance to run properly and keep you safe on the roads. This goes much beyond basic oil changes… from proper tire inflation to timing belt replacement, proper care keeps your teen driver safe on the roads in Mukwonago.
Since driver's education courses don't always cover car care topics, the technicians at S&S Research are here to help!
Our certified technicians will take one-on-one time with you and your young driver to introduce you to the parts under the hood, teach basic maintenance, explain key warning signs, and keep you safe on the roads.
While we know teen drivers can benefit from this knowledge, we extend this courtesy to every driver who trusts their vehicle to the certified technicians in our auto repair shop. We are committed to educating our guests. After every thorough inspection, our car care advisors will take the time to review the results and recommended services with you.
An experienced technicians will explain the condition of your vehicle, what services are needed and what are recommended, and help you plan out the care for your family vehicle. If there is a problem putting you, your teen driver, or other drivers around you at risk, we'll let you know about it right away and share a plan for fixing it.
Proper preventative maintenance is key to keeping you safe on the roads. For an overview of car care basics or to further your car care education, come into S&S Research! Give our certified technicians a call at 262-968-3324.