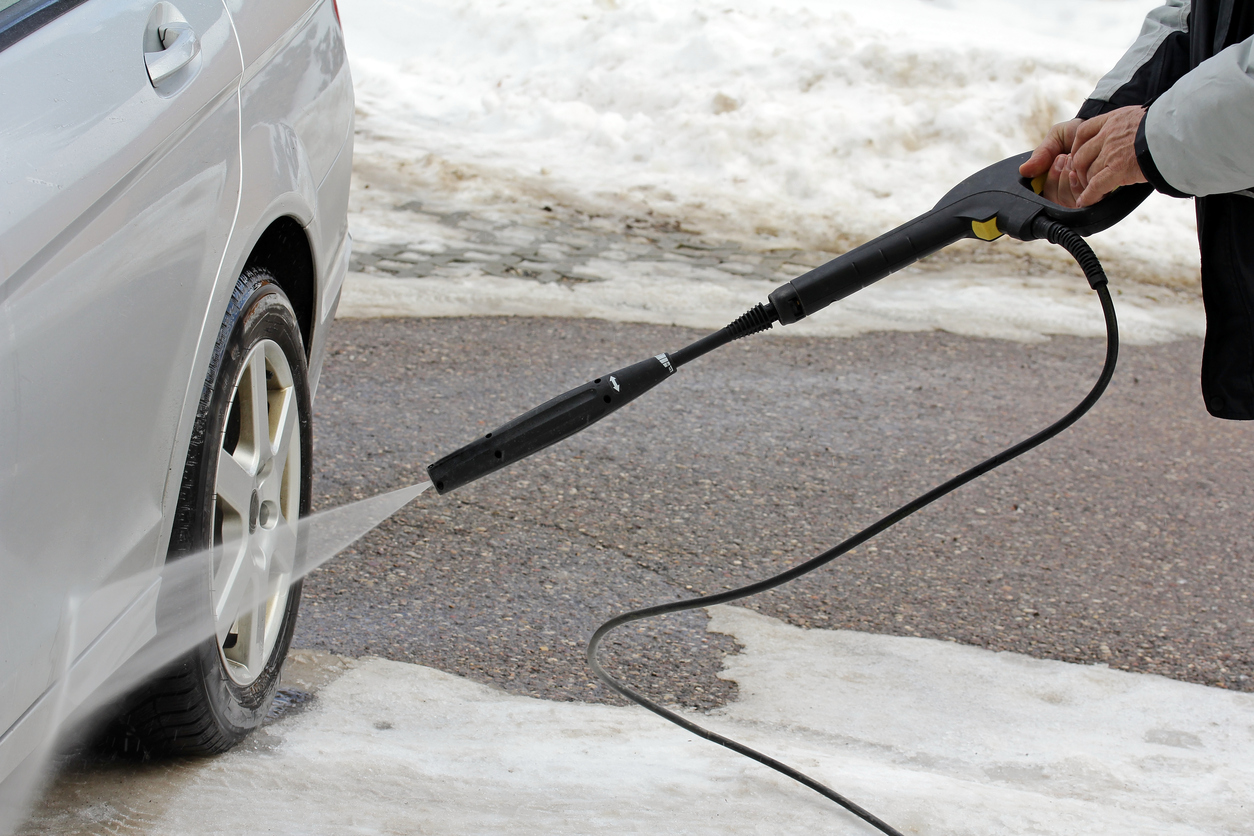 As Wisconsinites know all too well, driving during the winter months in this part of the country can be problematic to say the least. Snow, mud, ice – our roads bear the brunt of Old Man Winter's fury and our vehicles can be collateral damage during his chilly reign.
In addition to the inherent dangers that come along with winter driving here in Waukesha County, your vehicle also tends to take a hit aesthetically as the various elements that make roads hazardous also tend to find their way onto our cars' exteriors. These elements can also cause significant damage to your vehicle's underside if you aren't careful.
You probably don't think about washing your car as much in the winter as you do in the summer, but it's more important than ever to keep your vehicle clean this time of year.
The biggest reason for this? Road salt.
Road salt is great for improving road conditions but can cause damage to various components on your vehicle. Comprised of harmful chemicals such as magnesium chloride and sodium ferrocyanide, road salt can cling to your car's body and lead to significant corrosion and rusting which can be costly to repair if left untreated.
By simply washing your vehicle, and its underside, regularly during the winter months, you can avoid having to shell out big bucks for autobody repairs in the spring. Excessive rusting can also lead to exposure of components such as your brake system to the elements which can produce leaks and all kinds of problems.
In addition to keeping your car clean this winter, we recommend that you keep up on its regular maintenance schedule to prevent damage. The ASE-certified technicians at S&S Automotive are proficient in detecting and diagnosing any lurking issues that could be problematic for your vehicle down the road and our staff is exceptionally familiar with the unique challenges car owners face here in the Badger State. Call us at 262-968-3324, click HERE or swing by our shop in Mukwonago to schedule a thorough inspection of your vehicle to make sure you stay safely on the road all winter long!