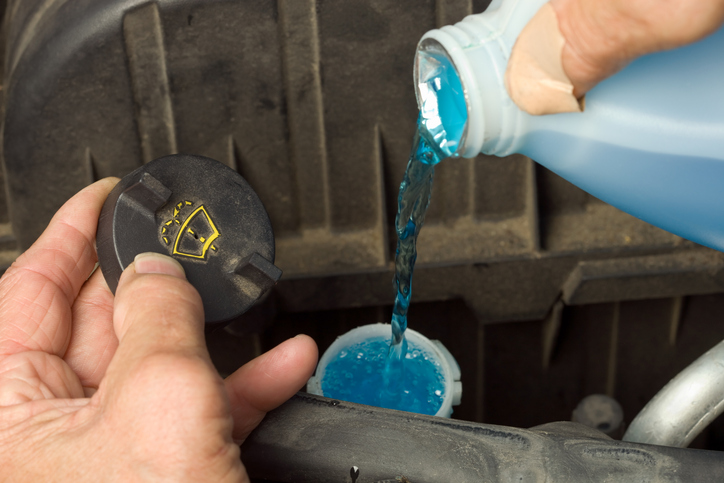 Winters in Waukesha County can mean sudden storms, snow and freezing rain. Be prepared for any condition with streak-free wiper blades and plenty of windshield fluid!
Because windshield wiper blades are made out of rubber, they will need to be replaced every 6 to 12 months to ensure optimal performance. When they leave behind streaks on the windshield that impact your visibility, they should be replaced right away.
Even when it isn't currently raining, you need to be able to clear off the mud and snow that splashes onto your windshield from other cars on the road.
Let's face it – car windshields will get dirty. That's why your car is equipped with windshield washer fluid.
This fluid helps keep your windshield free from dirt, debris, bugs, rain, snow and other elements that can impede your visibility. Not only does this fluid clear away the dirt and debris, it also helps break up snow and ice.
To get windshield cleared faster while you are on the road, make sure you have plenty of windshield washer fluid.
You can check the windshield washer fluid level in your car yourself in your garage or at a gas station. The next time you are near S&S Automotive in Mukwonago, swing by and we'll happily top off your windshield washer fluid.
If you fill your windshield washer fluid yourself, keep a few things in mind. First, not all fluids are the same. You can buy ready to use fluid, concentrated liquids, and additives. Make sure to read the instructions carefully and purchase the right one for your vehicle.
When using a concentrated mixture or additive, be careful measuring the ratio of fluid to water. As temperatures drop across Wisconsin this winter, you don't want water in the tank to freeze and block or break the reserve tank and nozzles.
Our certified technicians are here to help. If you have questions about selecting a windshield washer fluid, feel free to call our team of auto maintenance experts at 262.968.3324.
When you bring your vehicle to S&S Automotive for a routine maintenance service – like an oil change or inspection – we will also check the fluids. For a full winter inspection, be sure to request an appointment online.